Build with QUALCOMM®
The E98 deploys the QCA98xx wireless SoC processor family, with the QCA9890-BR4B as the flagship model and part of Qualcomm's Wireless Infrastructure Network architectures.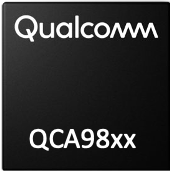 Wi-Fi workhorse under any conditions.

Modules that offer complete enterprise features, designed for network platforms and access points with indoor or outdoor placement.
The AIRETOS E98 Class supports demanding wireless link configurations for retail, carrier and enterprise networking customers. The E98 Class includes 2- and 3-stream, dual-band 802.11ac (Wi-Fi 5) mPCIe designs, with data rates up to 1.3 Gbps. It offers a complete platform for use with the entire Peregrine family of QCA98xx SoCs,. Even more Qualcomm ASICs are supported, from the Besra reference design for single-band and cost-down applications.
The E98 Class enjoys community support under Linux ATH10K and a range of drivers for Windows and Android OS.

Qualcomm ASIC



All-Security Standards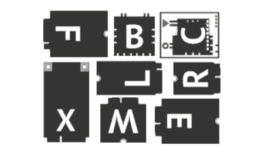 Form-factor choice

Choose Form-Factor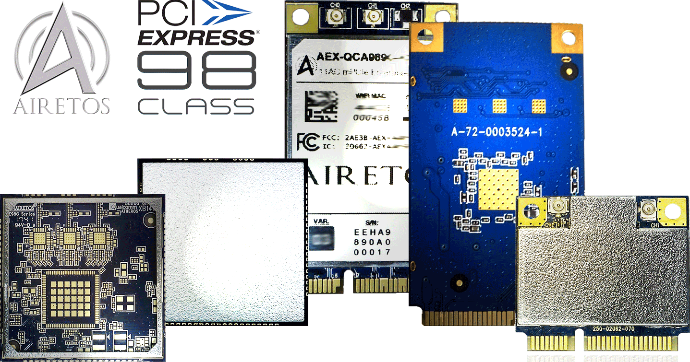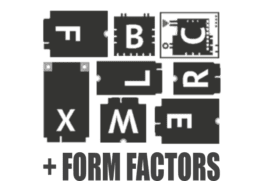 Flexible Form Factor
The E98B Series routes all signal via its LGA pads, including all RF. Thus it can be adapted on carriers with edge-connectors or on daughter modules for all kind of embedded and appliance design.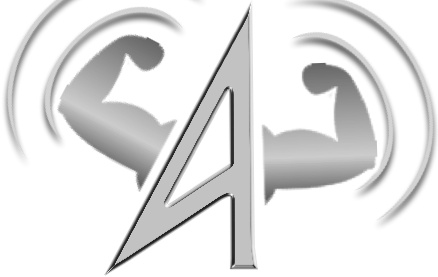 Top power output, across channels

Full external FEM design for enhanced range, energy and Tx power accuracy; 24dBm aggregate output for WLAN, with the option to further amplify in outdoor applications.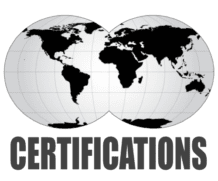 World Certifications
The E98 comes with approvals to the major domains of USA, Canada and EU with 5 antenna types. Optionally offered is co-sponsoring for further countries.
Mini-PCI Express, minicard

---
MRSP from

$ 39.95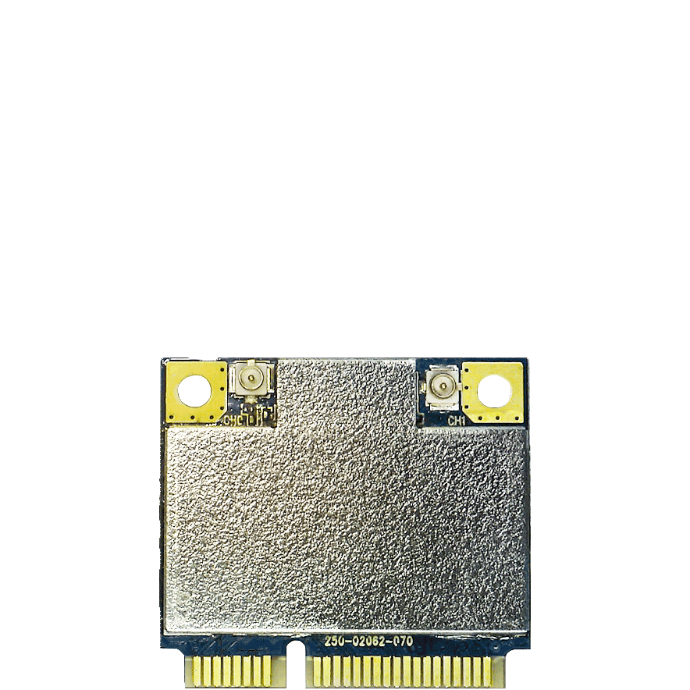 E98 Series H, 2826 mm
---
Small footprint for tight spaces:

Standard edge pin mapping

Two antenna, 2x2 design






LGA Chip-on-Board

---
MRSP from

$ 39.95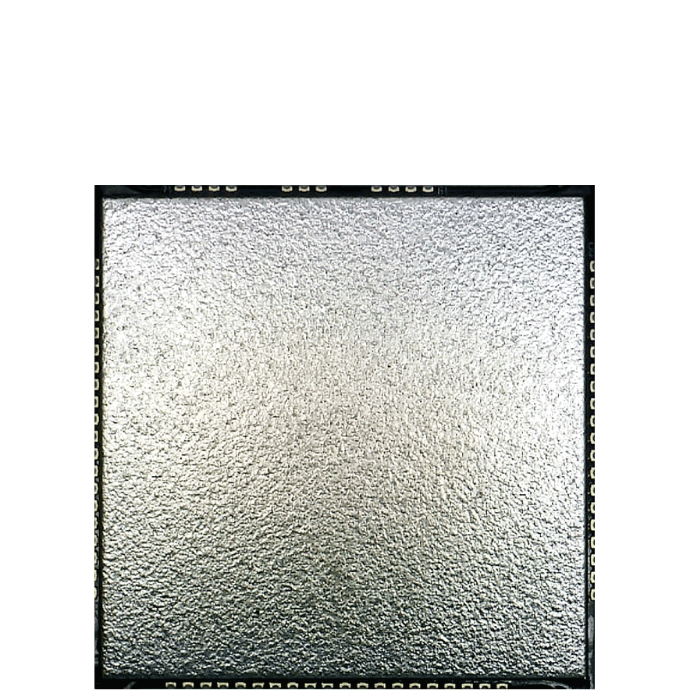 E98 Series B, 3838 mm
---
Faster & easier than chip-down with

Contained footprint
All RF with external FEMs
Funneled thermal dispersion
All RF, I/O and PCIe pinouts
Soldered, not slotted
Mini-PCI Express

---
MRSP from

$ 39.95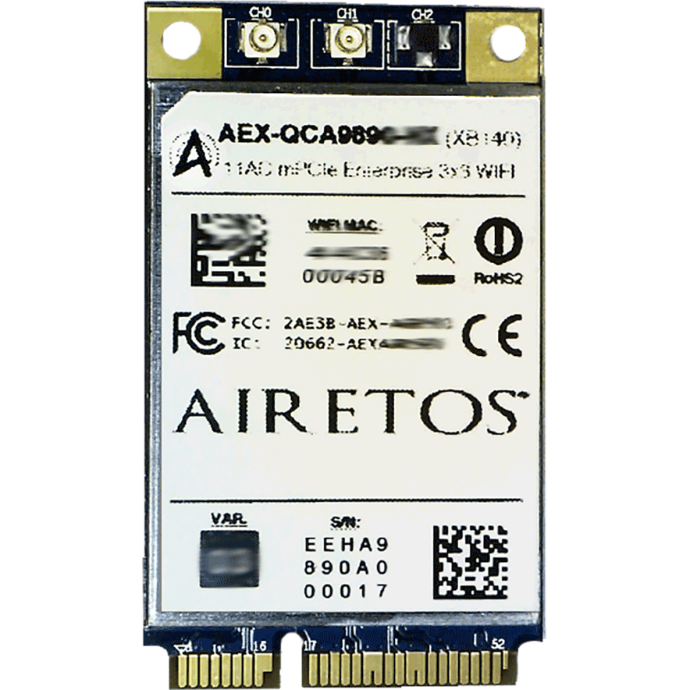 E98 Series X, 2852 mm
---
Full thermal and filtering footprint:

Finely-tuned xFEM analog side

Standard edge pin mapping

Up to three antenna, 3x3 design

Full-card, not half mini-card


With advanced QFN, On-chip CPU for Host Wi-Fi offload, 80Mhz channel bandwidth, 4 Gbit/s bus bandwidth, evolved QAM baseband modulation technologies and 867Mbps WLAN peak throughput the AIRETOS® E98 Class is setting high standards. In particular, the E98 Class' enterprise features provide ideal options for mission-critical applications for Medical & Healthcare devices, Transportation & Logistics Solutions, IoT applications, Smart Cities Infrastructure and demanding IIoT environments.
WLAN CPU supports low-level setup of PHY and RF to offload the host processor for other tasks.

Single-ended RF ports with integrated matching to simplify host and system design.
Supports 802.11 wireless MAC protocol, 802.11i security, Rx/Tx filtering, error recovery, and 802.11e quality of service (QoS).

Systematically supported with open source drivers for Linux (ATH10K) and Android, as well with Closed Source Drivers (CLD) for advanced features.